Dutch & Belgian Medical Professionals Recommend Prophylaxis & Early Treatment Protocols
A new initiative called "Zelfzorg covid19" (selfcare covid19), originating from the Netherlands, but with some Belgian (Dutch speaking) support, was launched online on May 8 and updated on July 23. It is now becoming internationally known.
Zelfzorg covid19 was initiated by Dr Rob Elens, a general practitioner in Meijel, with lots of experience in tropical diseases, including malaria, who was the first to use an hydroxychloroquine, azithromycin & zinc therapy, similar to the Zelenko protocol.
There was immense push back by the authorities, who threatened to withdraw his licence and right to practice medicine. He had accordingly to stop using hydroxychloroquine when treating patients.
He developed the initiative along with an entrepreneur, Evert de Block, who is especially concerned about the lockdown and its economic and social implications.
On the website, it's mentioned that in practice, the effects of supplements "appear to be sufficiently great to prevent or extinguish (mild) Covid19."
Instead of asking people with covid-19 symptoms to stay home, just having fluids and paracetamol, these doctors recommend an early treatment protocol, that includes supplements such as quercetin and zinc.
Bromhexine, a derivative of the Adhatoda vasica plant, used in some countries for the treatment of various respiratory diseases, is also included.
The inclusion of bromhexine is based on the results of an Iranian randomized (!) clinical trial, which concludes on "the efficacy of early oral administration of bromhexine hydrochloride in the reduction of mortality of patients with COVID-19 disease."
https://bi.tbzmed.ac.ir/Files/Inpress/bi-23240.pdf
See also:
https://clicks.co.za/health/medicines/article-view/bromhexine
Like for hydroxychloroquine-based early treatment protocols, the idea is to contain the replication of the virus in the first days after the infection.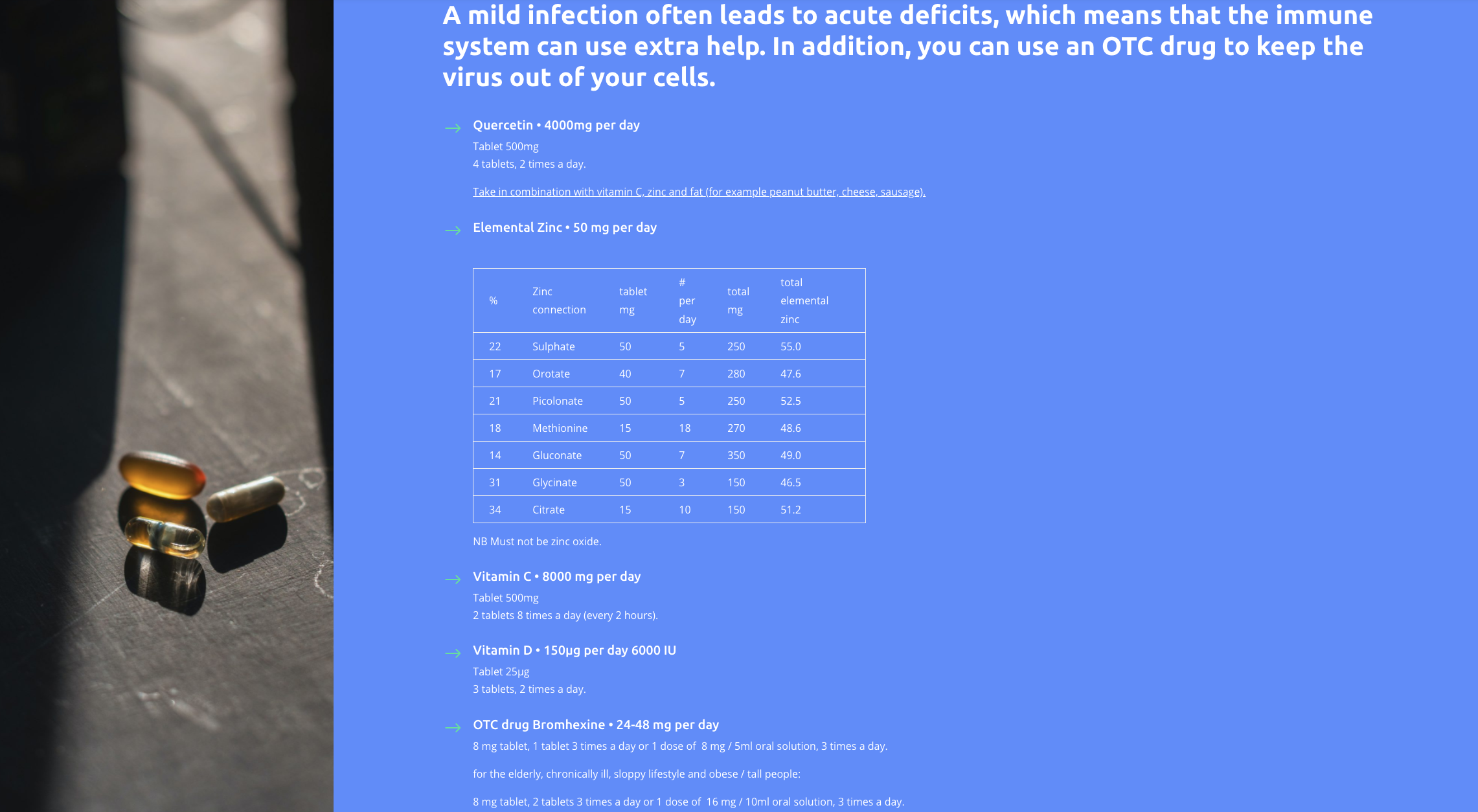 See translation of early treatment page.
A prophylaxis regimen is also recommended, with quercetin, zinc, vitamins C & D.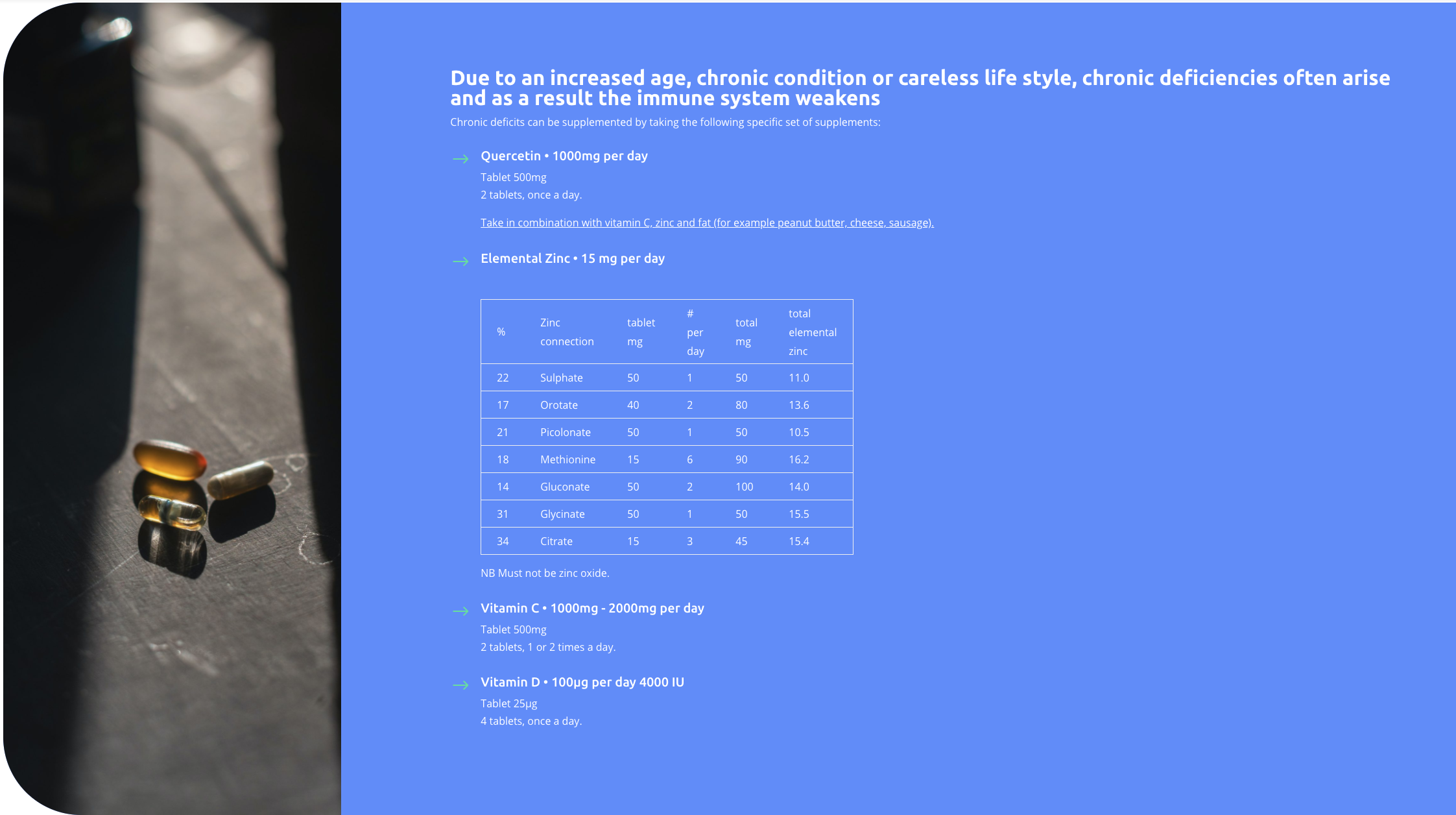 See translation of prophylaxis page.
There are currently 133 initiative supporters: 67 medical doctors, both general practitioners and specialists, and 66 paramedics.
The Netherlands, like many other European countries, have either prohibited or severely restricted the use of hydroxychloroquine. In Europe, only a few countries, such as Portugal and Greece, have been using HCQ on a significant scale.
Also to be noted that the prophylaxis regimen that is recommended by this initiative is similar to the one we brought to covexit.com readers attention in June.