CNN Chris Cuomo Takes Hydroxychloroquine Analog for COVID-19
Yes, you read it well. Chris Cuomo, the famous anchor of one of the news outlets the most active in denigrating hydroxychloroquine, has been revealed to himself take an hydroxychloroquine analog to overcome the coronavirus disease he contracted.
The news were found in his wife's "The Purist" blog – where she describes in details "The Corona Protocol" that she and her family use for fighting the potentially lethal disease and where there is a link towards a site where the medication is sold, and is sold out.
This article puts the usage of this hydroxychloroquine analog in a historical context, looks at some details of Cuomo's novel "Corona Protocol," examines the potential risks associated with the unproven therapy, and even provides an informal piece of advice to Chris Cuomo.
For the History Books
The hydroxychloroquine analog used by the Cuomo family is Cinchona officinalis, or quinine. One can go back 400 years ago to retrace the history of this remedy. Bark Cinchona extracts have been used to treat malaria since at least 1632.
Quinine was used traditionally by indigenous people – the Quechuas – from a region now in Peru, Bolivia and Ecuador. The Quechuas would mix the ground bark of cinchona trees with sweetened water to offset the bark's bitter taste, thus producing something similar to tonic water
The Jesuit, a religious order of the Catholic Church headquartered in Rome founded by Ignatius of Loyola with the approval of Pope Paul III in 1540, were first to bring Cinchona to Europe.
The Spanish were aware of the medicinal properties of Cinchona bark by the 1570s or earlier. Quinine has been used in unextracted form by Europeans since at least the early 17th century. It was first used to treat malaria in Rome in 1631.
During the 17th century, malaria was endemic to the swamps and marshes surrounding the city of Rome. Malaria was responsible for the deaths of several popes, many cardinals and countless common Roman citizens.
The Jesuit brother Agostino Salumbrino (1564–1642), an apothecary by training who lived in Lima, observed the Quechua people using the bark of the Cinchona tree.
It was actually a first repurposing of the drug: initially used for "controlling shivering from rigors," it was found to be a successful medicine against malaria.
Brother Agostino Salumbrino then sent a small quantity to Rome for testing as a malaria treatment. Cinchona bark, known as Jesuit's bark or Peruvian bark, soon became one of the most valuable commodities shipped from Peru to Europe.
When King Charles II was cured of malaria at the end of the 17th Century with quinine, Cinchona became popular in England. It remained the antimalarial drug of choice until the 1940s, when other drugs took over.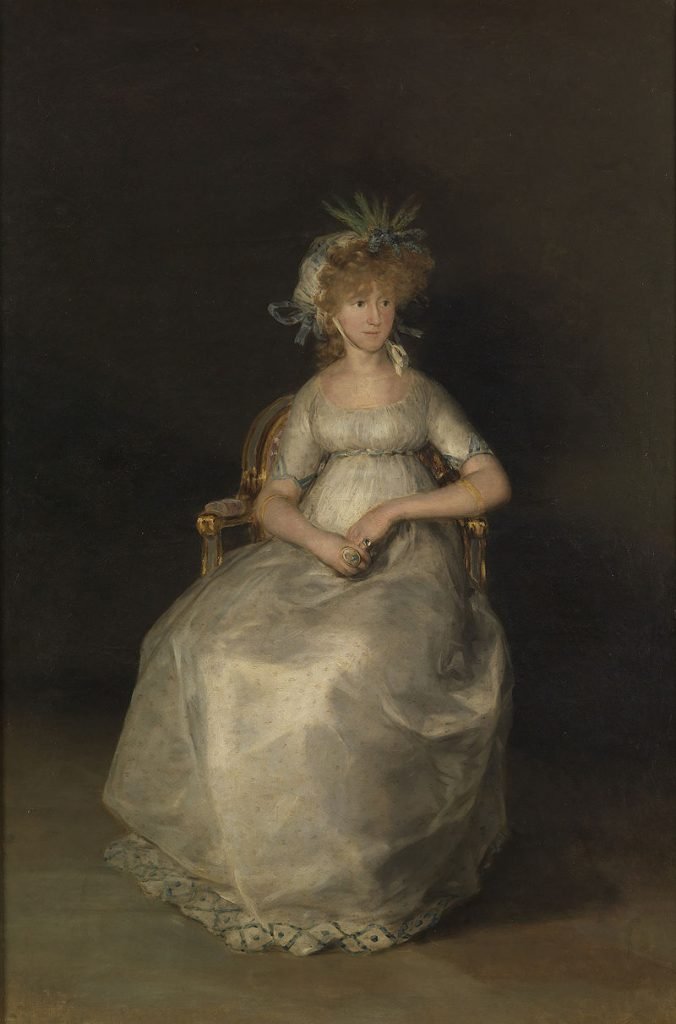 See the Wikipedia page for more about the history of quinine.
A first analog to quinine was discovered in 1934 by by Hans Andersag and coworkers at the Bayer laboratories, who named it Resochin. That's the drug that was later named chloroquine.
It was initially ignored, because it was considered too toxic for human use, yet by the 1940s, chloroquine, was recognized for its anti-malarial properties and found use among US troops fighting in the Pacific during World War II.
In 1945, a modification of this compound via hydroxylation led to the development of a less toxic analog, hydroxychloroquine.
Hydroxychloroquine is on the World Health Organization's List of Essential Medicines, a list of the safest and most effective medicines needed in any health system.
Today, while quinine and chloroquine are still being used, it's mostly hydroxychloroquine that is prescribed. It has been prescribed for decades, to millions of people globally. It is used not only for malaria prevention, but also for treating lupus, rheumatoid arthritis, and more recently COVID-19.
So while Cinchona officinalis bark, or quinine, was mostly reserved to the popes, the cardinals, the kings and the rich and famous in the 17th century, it looks like it is making an historical come back, thanks to its usage in the "The Corona Protocol."
The Corona Protocol
Chris Cuomo's wife blog presents details of "The Corona Protocol," which slightly differs for him and for her. This was prescribed by Dr. Linda Lancaster from the Light Harmonics Institute out of Santa Fe, New Mexico. Note the warning: "please consult your own health-care provider to discuss treatment options if you have the coronavirus."

For Him
For week one, i.e. from March 30 to April 5 in the case of Chris Cuomo, here is what was prescribed, according to THE PURIST blog.
2 AntiViril-3x daily (vegetable capsules with andrographis [above-ground parts], taraxcum [whole plant], lonerica japonica [flower bud])
1 OKO-3x daily (stabilized oxygen, potentized

quinine

3x homeopathic dilution prepared in Sac Lac base) 
3 KappArest-3x daily
Respiratory Response-1 dropperful 3x a day (derived from passion flower, olive leaf, andrographis and others)
AlkaC-3x daily, in water, AM + PM 6000 mlg
Belladonna (fever)-2 pellets 3-4x daily
Tylenol (taken as needed)
Allegra D-1x daily
Glutathione powder-1 scoop daily, in water
Vitamin D-6000 mg daily
Rhus Tox (aches)-2 pellets 3-4x daily
Gelsemium (chills)-2 pellets 3-4x daily
Camphora (chest)-2 pellets 2x daily (do not take at the same time as any other remedies)
Echinacea/OSHA compound-1 dropper full 3x daily
CoQ (antioxidant that supports nervous system)-1x daily
Magnesium citrate-2 at bedtime
Sunlighten sauna-30 minutes daily
Outdoor walk in backyard-15-30 minutes daily"
For Her
Here is what THE PURIST blog tells us:
Vitamins/herbs/minerals–note: I did not mix these with any traditional prescriptions and, again, a naturopath or doctor should be consulted:
3 Sinex daily
3 Antivirals daily 
3 OXO (nontoxic quinine) daily. Here's one you can buy; it's Cinchona officinalis—Peruvian bark. This oxygenates the blood.
I made Dr. Lancaster's "liver-cleansing" beverage with ingredients that offer support: one raw garlic clove, one orange, one lemon, a tablespoon of cayenne pepper, a spoonful of olive oil, a crunch of ginger and a piece of turmeric. On the days I was also in isolation, I made a big batch in advance and kept it in the fridge.
Zinc
Alka C—6000 mg per day (helps reduce the inflammation this virus causes all over the body)
3 Vitamin B
2 Vitamin D
Echinacea Osha—3 droppers full daily 
Respiratory Response—3 droppers full daily
Glutathione powder (Liposomal Glutothione is available in tablet form from Bulletproof)
Two medicinal florals: xanthium and magnolia
Viracid from Orthomolecular—available online
There are similarities in the protocol for him and for her. They both feature "nontoxic quinine," in the form of "Cinchona officinalis—Peruvian bark."
The blog links to where you can buy it, at sophianutrition.com. It's presented as OXO 100 Capsules, by Light Harmonics. It indicates "Stabilized oxygen, Quinine in a sac/lac base." The product is priced at US$65, but is sold out. On the website, one can also read: "SHIPPING ALERT: Due to high sales volume, shipping times are currently longer than normal."
On the website, there is no information about the ingredients and dosages for the drug. There is a picture of a bottle for the pills, but it's completely white. The only available information on the page is that it is "frequently purchased together" with nexus suppositories, "deep purple," and Chlorella Pyrenoidosa.
Note that quinine is seen to be valuable in the "Corona Protocol" as "this oxygenates the blood," reads The Purist blog.
There are differences between treatments for him and for her.
According to the blog, Chris Cuomo can take Tylenol. The amounts to be taken are not specified, as it is to be "taken as needed."
For her, there is the inclusion of Zinc, an element now widely understood to play a key role in fighting the virus. But like with Tylenol, there is no indications of the amount of Zinc that is prescribed.
It appears however that Zinc was added later on in Chris Cuomo's protocol following hair analysis that uncovered "low protein levels, exhausted adrenals, and high metals."
There was an "addition of more C, zinc, adrenal support, hemp, an Osha cough syrup, baptisia for a low-grade fever, and the addition of more meat to this week's meal plan."
You can find all the details about "The Corona Protocol" at the following links, where you can also evaluate the social distanciation practices on the pictures (not clear when those were taken).
https://thepuristonline.com/2020/04/the-cuomos-corona-protocol-week-3/
Unproven, Dangerous Therapy?
With the emergence of hydroxychloroquine for treating COVID-19 in a growing number of countries such as Brazil, Italy, Spain, France, Costa Rica, Algeria, Morocco and many others, and the endorsement of the drug by President Trump, there has been considerable push back in the media and by various governmental bodies in the US.
There are numerous ways used to discredit hydroxychloroquine, which are outlined in this guide. The most common one is to claim it's highly dangerous. CNN regularly repeats this on the airwaves. For example, the head of the American Medical Association told CNN's @wolfblitzer earlier this month not only that it was highly dangerous but also that it could lead to death.
Now, could Cuomo's "Corona Protocol" be highly dangerous, or even lead to death? The protocol asserts it's only homeopathic dosage of quinine that is provided. Yet, there are no indication online on the website where the product is sold about dosage. And don't forget, quinine, chloroquine are old analogs to hydroxychloroquine, which was developed precisely to reduce toxicity.
A particularly worrisome aspect of Cinchona bark is that it contains Quinidine, which is used as a medication that causes increased action potential duration, as well as a prolonged QT interval. Quinidine is sometimes used to treat short QT syndrome. Quinidine can however cause thrombocytopenia, granulomatous hepatitis, myasthenia gravis, and torsades de pointes (dangerous heart rhythm), so is not used much today.
For certain, the "Corona Protocol" is unproven and has not been subject to the randomized clinical trials otherwise cherished by the media. Is it dangerous? More information about dosages, and actual daily intakes of the drugs, and possible contraindication with other elements of the protocol, would be needed before making any assessment.
On a side note here, it has been reported that Chris Cuomo is not strictly abiding to his therapy. Indeed, for him the "Corona Protocol" calls for an "Outdoor walk in backyard-15-30 minutes daily." Yet, he was caught outside his home, not even practicing social distancing, as reported by his counterpart Tucker Carlson on Fox News who interviewed a cyclist who got a beginning of altercation with Cuomo, who was likely contagious when it occurred.
An important element of Chris Cuomo's drug regimen is Tylenol, which "can be taken as needed" in the "Corona Protocol." Here lies an additional potential danger in this protocol. Tylenol may be an over the counter drug, but it is not without danger.
According to a 2004 study, acetaminophen (Tylenol) overdose is the leading cause for calls to Poison Control Centers (>100,000/year) and accounts for more than 56,000 emergency room visits, 2,600 hospitalizations, and an estimated 458 deaths due to acute liver failure each year.
https://www.ncbi.nlm.nih.gov/pubmed/15239078
Clearly, reliance on "taken as needed" Tylenol / acetaminophen constitutes an additional risk associated with Cuomo's "Corona Protocol."
And then there is Zinc, a growingly recognized key element to fight the virus, but which needs to be taken in the right dosage.
According to Fosmire G.J., "Zinc is considered to be relatively nontoxic, particularly if taken orally. However, manifestations of overt toxicity symptoms (nausea, vomiting, epigastric pain, lethargy, and fatigue) will occur with extremely high zinc intakes." "Individuals using zinc supplements should be aware of the possible complications attendant to their use."
https://www.ncbi.nlm.nih.gov/pubmed/2407097
There are many other ingredients to Cuomo's "Corona Protocol," which will not be analyzed in the present article. But just a brief look at those three: quinine, tylenol and zinc, suggests that there may be dangers associated with the unproven protocol, featured online on "The Purist" blog.
But of course, the biggest danger of all in Cuomo's "Corona Protocol" is to rely on an unproven therapy. Because there is a proven therapy, which is much less complicated, and also much less expensive (about $20 medication cost for the whole treatment. It's the protocol developed by Professor Didier Raoult, the world's number one expert in infectious diseases, according to Expertscape.com.
Unlike what you hear on CNN and other media, the protocol developed by Professor Didier Raoult's team in Marseille is a proven protocol: thousands of patients have already been successfully treated with this protocol at IHU Marseille. The Raoult protocol is a zillion times more proven than Chris Cuomo's "Corona Protocol" therapy.
My Piece of Advice
The "Corona Protocol" may be a bit better than snake oil, which contains mineral oil, fatty oil, capsaicin from chili peppers, turpentine, and camphor according to a 1916 study.
Yet, it may be a good idea for Chris Cuomo and his family to take this disease much more seriously.
So why not consulting with a New York medical doctor? And there is a highly qualified one when it comes COVID-19 treatment. It's Dr Vladimir Zelenko, who has been a real pioneer.
Dr Zelenko's treatment protocol is similar to the one developed by Professor Didier Raoult, but adds Zinc – so that it even has a commonality with Chris Cuomo's "Corona Protocol."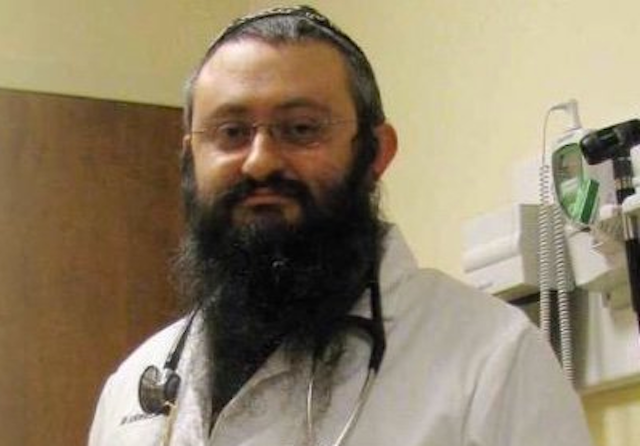 When it comes to treating COVID-19 at an early stage, Dr Vladimir Zelenko has done extraordinary work, both to develop a science-based treatment protocol, and to implement it at the level of his community,
He may not have the same political affiliations as Chris Cuomo, and he may not have the same religion, but he is a real doctor, and he treats people for COVID-19. He has treated over 1450 patients so far, as he explains in this video message to the Prime Minister of Israel.
Dr Zelenko, like a growing number of medical doctors in the US and elsewhere, uses an hydroxychloroquine-based treatment and does his uttermost to catch the disease at an early stage, so that patients don't need to be hospitalized and go to the emergency room, where chances of survival are much reduced.
Also, along with a few co-authors, Dr Zelenko has recently released "A two-step strategy to reopen America" that makes lots of sense and could save billions of dollars to the US economy.
So my advice to Chris Cuomo. Take a consultation with Dr Zelenko. It's easy, as he does telemedicine, so you can even possibly lift weights at the same time as you consult with him 🙂
It won't be time wasted. And as he is serving a community that is not particularly well-off, it should not be that expensive either.
---
The author, Jean-Pierre Kiekens is an independent policy analyst, a former Lecturer at the Université Libre de Bruxelles, and a Graduate from the Universities of Brussels and Oxford.
© 2020 Jean-Pierre Kiekens. All Rights Reserved.
Of course, there is a pandemic raging in New York. Listen to this account about what's going on in some ICU – pretty horrific.
If you enjoyed this article, you may also try these two, in a similar style.